DKCH NOCH SECH NORDCH INTCH THCH LUCH NLCH DEVDHCH
KBHV16 17 DKV16 17 NORDV16 KLBV16 DKKV17 WA17 BELXW(NL)17 DEVDHFJSG16 17 DEVDHESG16 17 BELXW(BE)17
Danish Champion
Swedish Champion
Norwegian Champion
Nordic Champion
Luxembourg Champion
Germany Champion
Thailand Champion
International Champion
Netherlands Champion
Copenhagen Winner 2016 and 2017
Danish Winner 2016 and 2017
Nordic Winner 2016
Toy Winner 2016
VDH European Winner 2016 and 2017
Spring Winner Dortmund 2016 and 2017
Benelux Winner 2017 at IDS Rotterdam
Benelux Winner 2017 at IDS Brussels
Amsterdam Winner 2017
Top Winning Maltese in Denmark 2017.
#9 of Top Winning Dog All Breed in Denmark 2017.
Top Winning Maltese at Toydog Club 2016.
BIG, BIS3; Best in Group and Best in Show 3rd at Eindhoven, Holland 2017
BIS Winner Cup and Supreme BIS2 at Show of Winners 2017, DK.
BIG, BIS4; Best in Group and Best in Show 4th at Lidköping, Sweden 2017
BIG; Best in Group at Maastricht, Holland 2017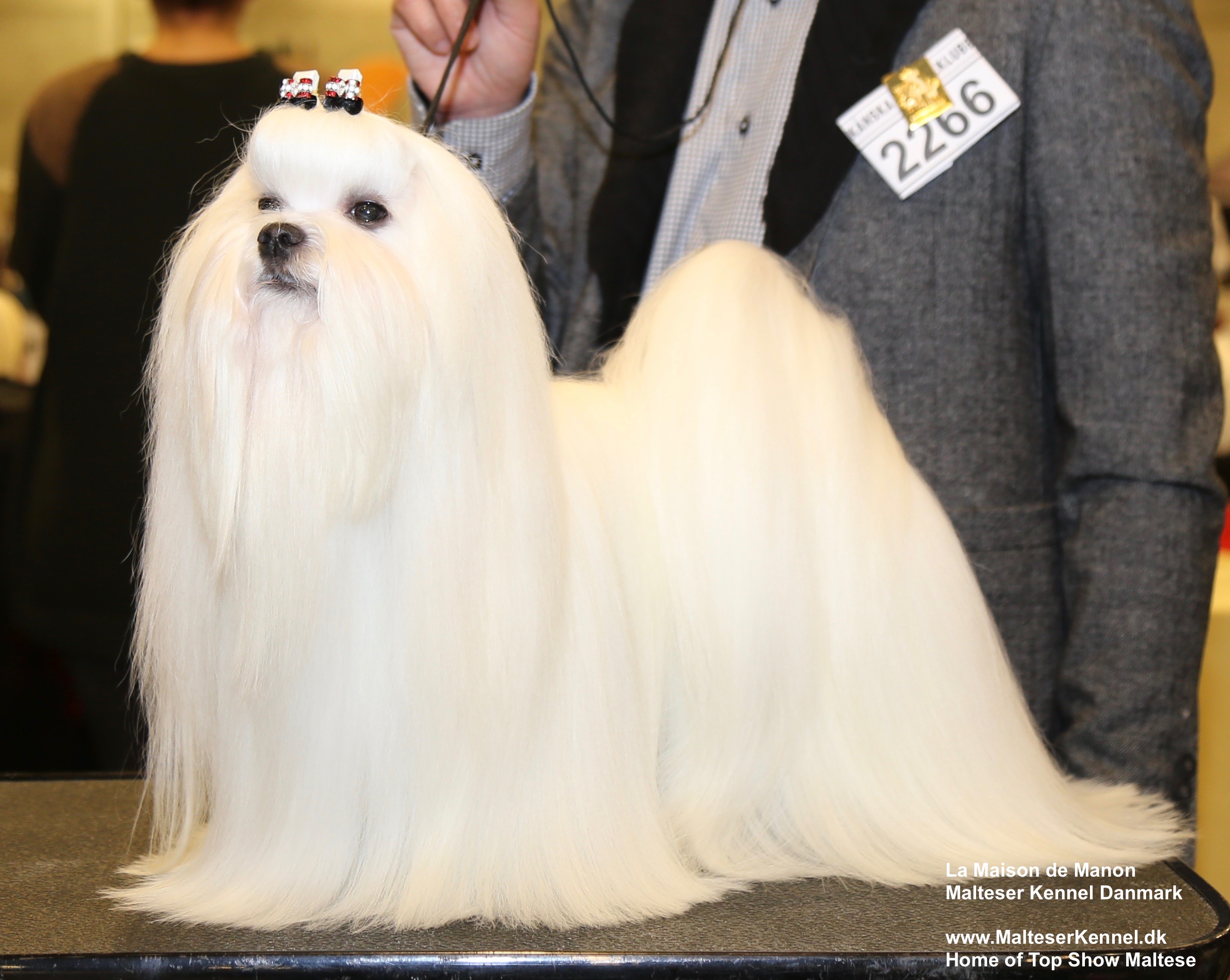 Expana's Lucky Man
DK01387/2016
Født : 28.07.2014
Patella Luxation test = Grad 0/0
Øjenundersøgelse = "FRI": Der er ingen kliniske tegn på sygdom.